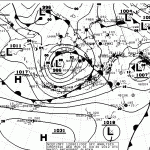 Today we tied up loose ends so we can depart Haines in the morning; cars and trailers are farmed out to friends who will assist with transportation when the time comes, post office keys were turned in, and the boat was provisioned and readied for sailing.
Unfortunately, the weather outlook does not look favorable.  With southerly winds of 20 to 25 knots forecast for the next three days, most of northern southeast Alaska will be a long southerly slog with 3 to 5 foot seas on the nose–especially in the afternoon.
We could start early and make Juneau without too much trouble, but then we'd likely wait for 2-3 days before weather was favorable for the long sail down Stephens Passage.
We'd rather be stuck in Haines, for a few days than Juneau:  in Haines we have paid-for moorage, Internet service, lots of friends, and access to tools.  Juneau has few of these.
We'll wait in Haines for a couple of days, hoping for better weather, and complete more maintenance items on CAMAI.